Last summer, the NAACP at their annual convention passed a resolution calling for a moratorium on charter schools until several issues could be explored and addressed. One of the issues with the NAACP was accountability.  Whether charters are public or private, for-profit or not for-profit, these schools are generally not held to the same standard as public schools, though they are supported in part, by public tax dollars.
"The NAACP has been in the forefront of the struggle for and a staunch advocate of free, high-quality, fully and equitably-funded public education for all children," said Roslyn M. Brock, Chairman of the National NAACP Board of Directors. "We are dedicated to eliminating the severe racial inequities that continue to plague the education system" (NAACP.org).
That was October 2016. In June 2017, the organization again called for a moratorium.
"With the expansion of charter schools and their concentration in low-income communities, concerns have been raised within the African American community about the quality, accessibility and accountability of some charters, as well as their broader effects on the funding and management of school districts that serve most students of color" (US News).
The continuance was the result of a year-long study of the educational needs of inner-city children and based on hearings held in New Haven, Memphis, Orlando, Los Angeles, Detroit, New Orleans and New York.  Testimony came from educators, administrators, school policy experts, charter school leaders, parents, advocates, community leaders and students to gain insight into public education. The report can be found here.
The NAACP expressed concerns that charters perpetuate segregation, subject students to overly harsh discipline practices, divert funding away from traditional public schools and face weak oversight.
Here are the recommendations from the NAACP Board of Directors:
More equitable and adequate funding for all schools serving students of color. Education funding has been inadequate and unequal for students of color for hundreds of years. The United States has one of the most unequal school funding systems of any country in the industrialized world. Resources are highly unequal across states, across districts, and across schools, and they have declined in many communities over the last decade. In 36 states, public school funding has not yet returned to pre-2008 levels-before the great recession, and in many states, inner city schools have experienced the deepest cuts. Federal funds have also declined in real dollar terms for both Title I and for special education expenditures over the last decade.
School finance reform is needed. To solve the quality education problems that are at the root of many of the issues, school finance reform is essential to ensure that resources are allocated according to student needs. States should undertake the kinds of weighted student formula reforms that Massachusetts and California have pursued, and the federal government should fully enforce the funding-equity provisions in Every Student Succeeds Act (ESSA).
Invest in low-performing schools and schools with significant opportunity to close the achievement gap. Students learn in safe, supportive, and challenging learning environments under the tutelage of well-prepared, caring adults. Participants in every hearing stressed the importance of the type of classroom investments that have consistently been shown to raise student achievement. To ensure that all students receive a high-quality education, federal, state, and local policies need to sufficiently invest in: (1) incentives that attract and retain fully qualified educators, (2) improvements in instructional quality that include creating challenging and inclusive learning environments; and (3) wraparound services for young people, including early childhood education, health and mental health services, extended learning time, and social supports.
Mandate a rigorous authoring and renewal process for charters. One way that states and districts can maintain accountability for charter schools is through their regulation of the organizations that authorize charter schools. States with the fewest authorizers have been found to have the strongest charter school outcomes. To do this, states should allow only districts to serve as authorizers, empower those districts to reject applications that do not meet standards, and establish policies for serious and consistent oversight.
Eliminate for-profit charter schools. No federal, state, or local taxpayer dollars should be used to fund for-profit charter schools, nor should public funding be sent from nonprofit charters to for-profit charter management companies. The widespread findings of misconduct and poor student performance in for-profit charter schools demand the elimination of these schools. Moreover, allowing for-profit entities to operate schools creates an inherent conflict of interest.
Greg Richmond, President and CEO of Charter Schools Authorizers does not agree with the decision. "A great majority of charter schools are all about opening opportunities for students of color, many of whom were stuck in their failing neighborhood schools until quality charter schools opened their doors" (HuffPost). Richmond believes the moratorium will "hurt the very kids the NAACP represents, the kids on charter school waiting lists, whose parents are desperate for a spot in a school that will help their child succeed (HuffPost).
Here's my favorite two quotes from Richmond. "Their children need good schools, regardless of who runs them"  And "We believe NAACP can right this bad decision, and join us and others in making schools better for more children of color" (HuffPost).
Look closely at what the NAACP is asking for, and you'll see it really isn't anything absurd, and charter advocates should support the recommendations- if their motivation is in the best interest of students.  The organization is not asking to shut down charters, only to ensure they are equitable and accountable. So why the protest from Richmond?
Richmond and others sell charters as a civil rights cause, when they are actually segregating public schools even more. The Network for Public Education (NPE) recently wrote how charter schools and voucher programs result in, "separate, unequal schools that isolate black and Hispanic students, English language learners, and students with disabilities in schools with fewer resources and less experienced teachers."
This is from the National Education Policy Center (2010)
A national study of charter school operated by education management organizations (EMOs) found only one-fourth of these schools had a racial composition similar to public schools. Over 70% had extreme concentrations of either high-income or low-income students. These schools consistently enrolled a lower proportion of special education children than public schools. And well over half the charters did not have a population of English language learners (ELLs) similar to public schools.
NPE addresses the true civil rights issue of charters and vouchers.
The Civil Rights Movement taught us that separate schools for different children will never be equal. Concentrating low-income and minority students, students whose first language isn't English, and students with disabilities in segregated schools is not a solution for improving the well-being of all children. We need a public system that is about advancing the well-being of all, not just helping some families and children get ahead while leaving the rest behind (Network for Public Education).
What would motivate the NAACP to call for a moratorium?  What would motivate the Charter Schools Authorizers to speak out against a moratorium? What if we put all our energy into strengthening public schools and stop taking money away from schools for social experiments and service opportunities?
How's that for an idea?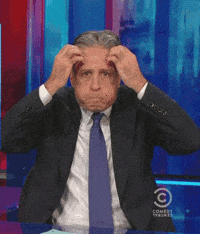 These are my reflections for today.
8/18/2017